Peak Pilates®
Membership
Join Now >
Big
Discounts
Exclusive savings on equipment and education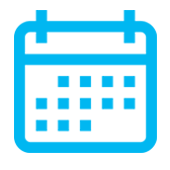 Save on
Events
Get early-bird registration and discounts on events like PES
Free Online
Quizzes
Keep your certification current with 2 FREE online CEC quizzes
Shop
on us
Enjoy a $30
store credit on us
Take Your Career to New Heights
Give your career a boost with the Peak Pilates® Annual Membership. Enjoy great discounts on premium equipment, gain the gold standard in education, and join a global network of elite Pilates professionals.
Save on Education
The Peak Pilates® Membership delivers great discounts on instructor trainings, continuing education courses, and Instructor Certification Renewal.
2 FREE Online Newsletter CEC Quizzes of Your Choice (Save $60.00)
50% OFF the Peak Pilates® Instructor Certification Renewal (Save $34.95)
15% OFF Instructor Trainings, Workshops, and Online Education from Peak Pilates®, Spinning®, CrossCore®, Ugi®, and Resist-A-Ball® (Discount does not apply to Life Time Academy trainings)
Save on Equipment
As a Pilates Professional, you want the highest quality equipment to cultivate the best in class experience for your clients. Your Peak Pilates® Membership gives you 15-20% off premier Pilates Equipment.
15% OFF Peak Pilates® Equipment (reformers, cadillacs, chairs, etc.)
20% OFF Peak Pilates® Accessories (springs, mats, reformer accessories, etc.)
20% OFF Equipment from Spinning®, CrossCore®, Ugi®, and Resist-A-Ball®
Never Miss Out on Events
With your Peak Pilates® Membership, you receive discounts and early-bird registration on the biggest educational and networking conferences from Mad Dogg Athletics, as well as retreats and special events.
15% OFF Pilates Empowerment Summit (PES)(Save $45)
EARLY-BIRD REGISTRATION for Pilates Empowerment Summit Sessions
15% OFF World Spinning and Sports Conditioning Conference (WSSC)(Save $56)
How It Works
It's as Easy as 1, 2, 3
Step 1 - Sign up for your Peak Pilates® Membership here.
Step 2 - Enjoy the many benefits that Peak Pilates® Membership has to offer, including:
$30 store credit at PeakPilates.com

10-20% off equipment and online education

2 complimentary CEC quizzes

Early-bird registration and discounts at popular events like PES
Step 3 - Check your email for the latest deals and promotions with Peak Pilates® Membership!
Peak Membership Benefits
2 FREE Peak Pilates® Online Newsletter CEC Quizzes, Earn 1 CEC per Completed Quiz

50% OFF the Peak Pilates® Instructor Certification Renewal

15% OFF Peak Pilates®, Spinning®, CrossCore®, Ugi®, and Resist-A-Ball® Instructor Trainings, Workshops, and Online Education (excludes Life Time Academy courses)

15% OFF Peak Pilates® Equipment

20% OFF Peak Pilates® Accessories

15% OFF Spinning®, CrossCore®, Ugi®, and Resist-A-Ball® Equipment

15% OFF Pilates Empowerment Summit (PES)

15% OFF World Spinning and Sports Conditioning Conference (WSSC)

$30.00 Peak Pilates® Store Credit

NEW! Professional Liability Insurance Now Available (additional charge)

Participate in events and networking opportunities with our global community of Peak Pilates® Instructors and Master Instructors
JOIN NOW >